Croatia and Beyond
August 1st, 2013
Poreč Market
This past May we had two workshops in Karojba, Croatia.  We hosted painters for one week with Louise Freshman Brown and 10 Days with Photographer Anna Tomzack.
The Balkans is my new favorite place.  I loved it last year, but this year it really got into my blood. Everyone has their own grappa, or wine, or olive oil, or honey, or ham, or cheese that they are dying to share.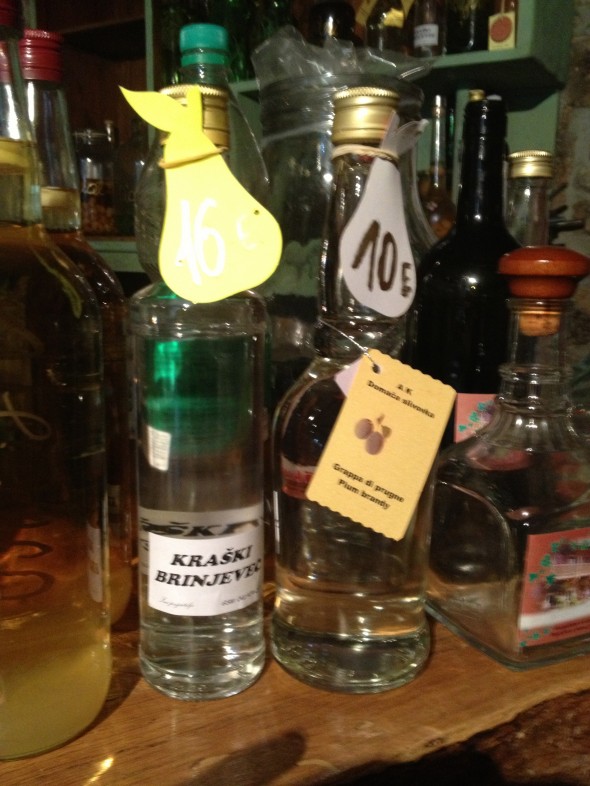 I would drive most mornings from our villa, nestled in a medieval village, 20 minutes to coastal Pore? where I would shop for our dinners at the daily farmers market.  It was my favorite task while I was there.  The marble market building overflowed with the produce of the moment, including wild asparagus, zucchini blossoms, fresh young garlic, apricots and cherries! I chose my favorite vendors and shopped with them for my almost 3 week stay.  I looked forward to seeing them each morning.  The produce lady I frequented would kvetch about her son who was about my age.  (His wife was no-good, etc.)  She complained about her back, asked me about my family and tossed me extra garlic, or scallions, whatever.   We communicated in Charades and a broken patois of Italian, German, English and Croatian.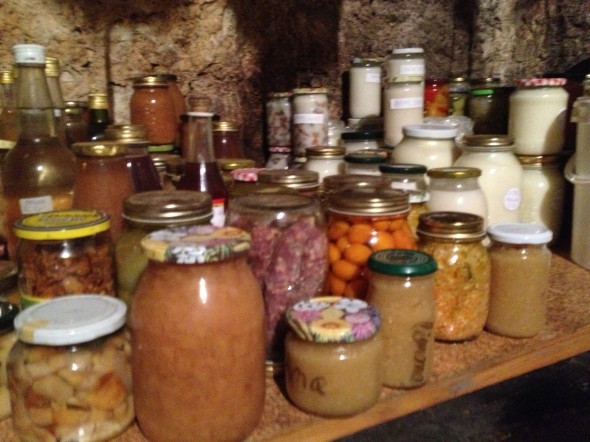 I would visit the flirty cheese monger, who had befriended me a year before after a near-tragic shopping bag incident, and the fishmonger who assured me I knew nothing about fish soup (I think I make a damn good fish soup).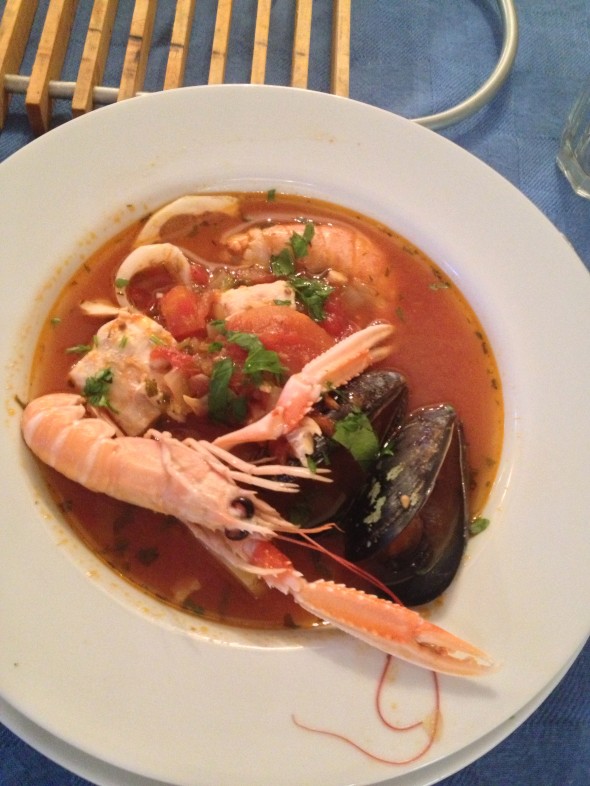 I would finish my mornings with coffee or a beer at a little Italian/Croatian café in the market with Italian-Croat farmers having their morning grappa.
It is these experiences that linger in my mind.  These everyday human connections resonate.
I can't wait to go back!