Volunteering in the Dominican Republic
March 13th, 2012
¡Hola a todos! (Hello everyone!)
Here is more from my trip to the Dominican Republic!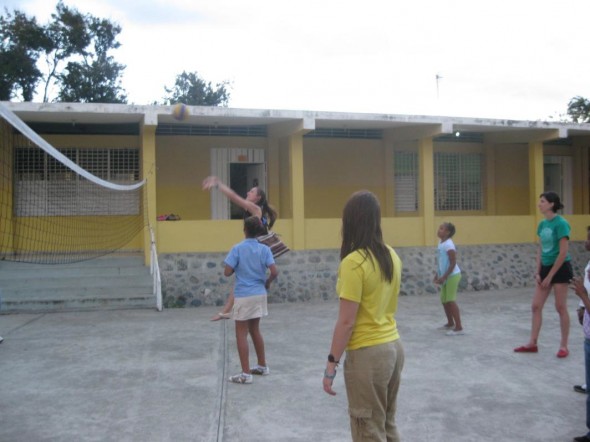 We played volleyball with a group of girls at another Santiago school. I would love to work with girls and womens' empowerment in the future. It is common for girls to quit school early and begin having children at around age 14.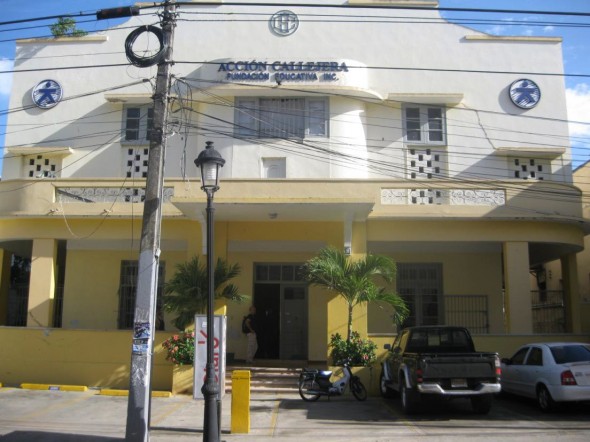 This is Accion Callejera (auck-see-OWN cah-yeh-HEH-ra) and where I do the majority of my work in the Dominican. Boys who live and work in the streets come here to eat discounted meals, bathe, and do activities. There is also a health and psychological center. The DR government grants little to no funding to this facility so it is mainly supported by international and local donations. Volunteers come from around the world to work with these kids.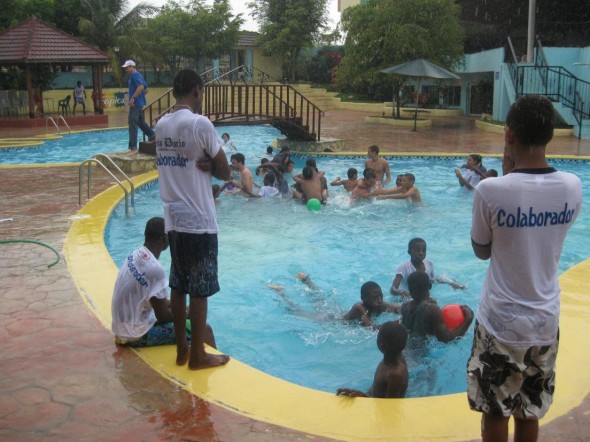 Since Accion is not an actual school, the children aren't required to attend. Cheaper meals and field trips such as this one give boys an incentive to want to get off the streets and come to Accion each day. Some boys attend school in the afternoon as well; however they must have a birth certificate to go. This is especially a problem for children from Haiti. Accion staff works on finding the boys birth certificates.
More coming soon!
-Jessica