Jessica's Dominican Republic Trip
March 7th, 2012
Hi everyone!
Spring break time has finally arrived so this week's blogs will take place in the city of Santiago, Dominican Republic. This is my third time here since last spring working with Dominican youth at a facility called Accion Callejera (auck-see-OWN cah-yeh-HEH-ra). I am here with an FGCU-based club called the Dominican Republic Outreach Program. It has been an eventful past few days here so far!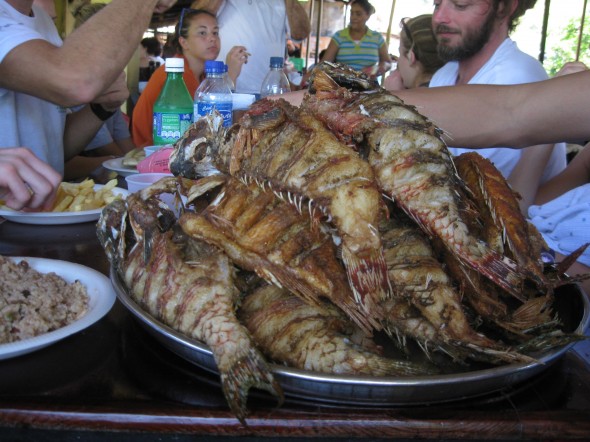 At an outdoor fish market about an hour outside Santiago. The most popular is the local Cotorra fish.
We relaxed at Puerto Plata for a few hours before heading back to Santiago.
My friend Robinson and I watching a basketball game at Accion. Robinson used to attend the center and has now moved up to an employee and role model for the younger boys there.
We played a game of baseball with some of the boys. The Florida Marlins recently donated 60 hats, 18 helmets, and training jerseys to this team.
-Jessica