A Food & Wine Tour of Lyon
Radius Workshops is pleased to present our Lyon Food and Wine Tour. The group will spend five days in and around Lyon and two days on excursions to the vineyards of Beaujolais, Côtes du Rhône and Burgundy. Our voyage will be a Tour de Force of eating and drinking but also a seminar on food culture and society. We will attend cooking demonstrations, kitchen tours, visit the glorious food markets and participate in cooking classes. We will explore some of the best wine producing regions in the world, and sample the wine and the cuisine of the area.
When:

October 3 - 10, 2015

Where:

Lyon, France

Price:

$3150
Sign Up

&

Register Now
Features

&

Info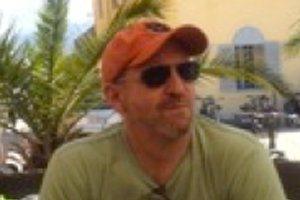 Frederick Brown
Frederick Brown, director, will be leading this tour. He has worked as a chef and culinary professional in the United States and in Europe for more than 15 years. Fred's love of all things gastronomic and his mastery of craft make him a knowledgeable, enthusiastic guide. Fred has worked as a chef in New York City, Italy, France and Finland. He has also taught cooking and assisted in the production of food and wine events for Bon Appétite Magazine. He currently owns Crane Ramen Restaurant and Bar in Gainesville, FL.
e brings a broad knowledge of food and food culture in addition to his formidable culinary skills. Fred believes in the use of local artisanal products and produce and will guide the group through the unparalleled markets of Lyon, to Michellen Star temples of Gastronomy and to the petit bouchon that preserve the cuisine de 'grand-mères lyonnaises'. We will incorporate local guides, chefs and wine experts to make this trip an unforgettable and informative experience.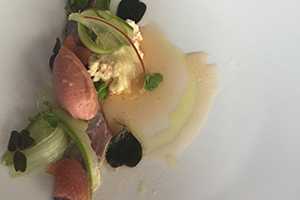 Please Note:
Class fees include double occupancy lodging (single occupancy available with supplement) at a stylish hotel. Fees do not include round trip travel.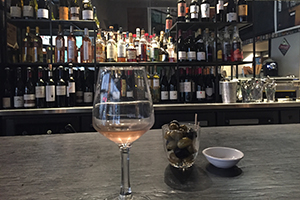 Workshop Includes:
• Tours of Vineyards in Beaujolais, Cotes Du Rhone
• T1 Terroir dinner at the world-renowned Auberge du Cep in Fleurie
• 1 Wine Lunch in Ampuis, (Northern Cotes du Rhone)
• Cooking class with Lucy Vanel at Plum Lyon
• Market Tours
• Cheese tasting
• 5 Dinners in Lyon including a Degustation Gastronomique at a Michelen rated restaurant
• Wine Tastings

Additional Information
Workshop