Eastern Visions: Painting and Drawing in Turkey with Louise Freshman Brown
The workshop will take place in Istanbul, the eternal crossroads between Europe and Asia, and in Datça, an Aegean coastal paradise.
When:

May 19-28 2012

Where:

Turkey

Price:

$2950
Sign Up

&

Register Now
Features

&

Info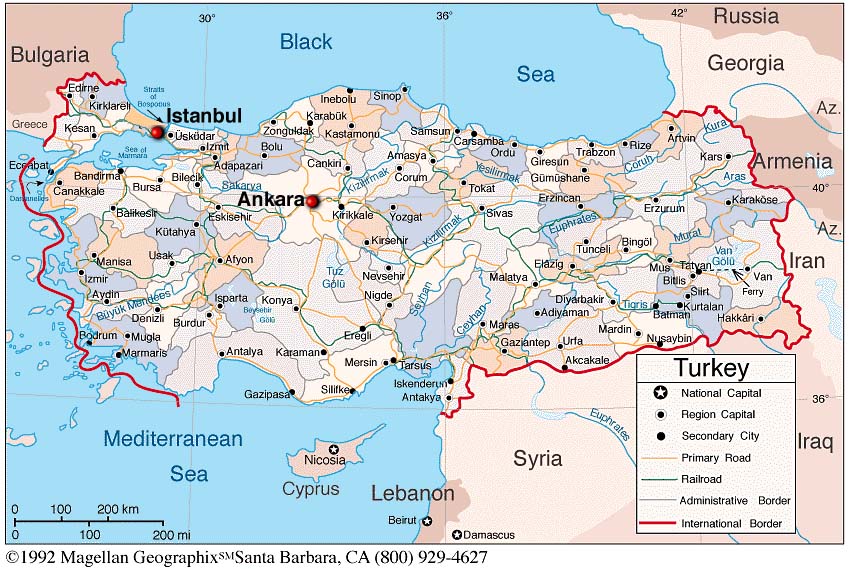 Workshop Features:
In Istanbul we will stay in Cihangir, a little bohemian "Greenwich Village" in the heart of European Istanbul. In Datça we will stay at the Villa Asina, with its private beach overlooking the blue waters of the Mediterranean. » Guided tours of Hagia Sophia, the Blue Mosque and Topkapi Palace » Daily instruction and critique » Studio time for independent work » Workspace with panoramic city views » Boat excursion on the Bosporus » Dining at the bustling meyhanes (food pubs) and markets » Free time to explore the bazaars, antique shops and cafés » Day trip to the Greek Island of Symi (excluding any visa or entrance requirements) » Visits to local villages and archeological sites » Luxury seaside villa accommodations in Datça » Air-transfer on Turkish Airlines from Istanbul to Datça » All internal transportation (excluding public transit & taxis) » All breakfasts and 6 dinners to include a full range of regional and local cuisine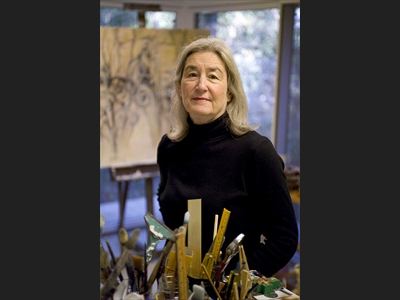 Louise Freshman Brown
Louise, a painter and mixed medium artist, has had work featured in museum exhibitions and galleries throughout the United States and Europe. Her solo exhibitions include; Piirto Gallery, Helsinki, Finland, Everson Museum, Syracuse, NY, The Jacksonville Museum of Contemporary Art, Jacksonville, FL, The Deland Museum of Art, DeLand, FL, and Monique Goldstrom Gallery, NYC.
Louise has also been in many group exhibitions including Galleria Vetro & Arte, Venice, Italy, Edsvik Konsthall, Sollentuna, Sweden, Jane Haslem Gallery, Washington, DC, Women's Art Cooperative, Van Nuys, CA, New York Academy of Art, NYC, Boca Raton Museum of Art, FL, Montgomery College, Rockville, MD, Barbara Gillman Gallery, Miami, FL, Park Plaza Castle, Boston, MA, Childs Gallery, NYC.
Louise received a B.F.A in painting and M.F.A. in painting/printmaking from Syracuse University. She is a professor of art at The University of North Florida, Jacksonville, FL where she has been recognized for excellence in teaching and scholarship. In 2005 she received the Outstanding Faculty Scholarship Award and the Distinguished Professor Award in 2007.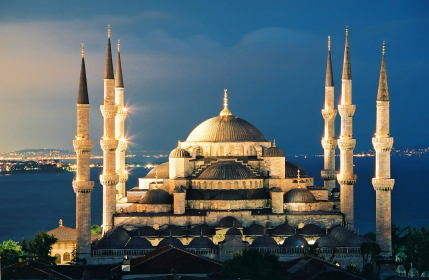 Accommodations
Hotel Villa Zurich
Located in Cihangir, the heart of Beyoglu, The Hotel Villa Zurich is walking distance to Taksim Square and Istiklal Street-- the main shopping street of Istanbul. But the hustle and bustle of the city will seem far away in this hip, bohemian area dotted with antique shops and street-side cafes. The Hotel boasts one of the best Seafood Restaurants in the city and it has a panoramic view of Istanbul from its top floor location.
Villa Asina
Villa Asina is located just minutes from the center of Datça yet it is a secluded oasis. The 17 room Villa was built in 2008 yet embodies the architecture and ambiance of the area. The proprietor is the Villa Asina Chef. His recipes have been featured in Turkish and International magazines. He prizes the specialties of the season so you will have the freshest and ripest produce available.
Additional Information
Workshop
Istanbul was the capital of the known world for almost a millennia and it boasts the architecture and culture of a city with such a pedigree. Workshop participants will be encouraged to develop personal vision through a series of drawing and painting processes. You will have the opportunity to visually capture the boundless pulse of the city, the meeting of eastern and western architectural motifs and, the lifeblood of the city, the Bosporus Straits. In addition, you will be encouraged to explore abstraction and pattern design mastered by generations of Ottoman artisans. In idyllic Datça, sessions will encourage personal interpretation of the brilliant coastal landscape, focusing on composition, scale, color and value. Individual instruction will be stressed along with interactive critiques. We will celebrate our successes with an exhibition at the end of the workshop.
Istanbul was one of the three European Cities of Culture sites in 2010. The art scene is exploding. We will visit with some of Turkey's most renowned visual artists and explore the unique cultural contradictions in Istanbul that are driving the current movement. We will tour some of the major historic landmarks, but the focus of this workshop is on painting and drawing. We will be directed by Turkish artists to unique locations where participants will work on site.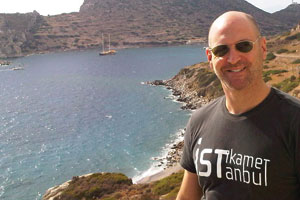 Fred, our director, is a Florida-based chef with more than 15 years experience, has led tours and workshops in France for the last three years. He honed his craft working in New York City, Helsinki, Finland and in workshops in Italy. He has taught cooking classes and worked in the production of food and wine events for Bon Appétit Magazine in cities across the USA. His broad knowledge of food, coupled with his culinary skills combine to create memorable culinary experiences, informed by the local culture.