A Culinary Adventure in Croatia and Slovenia with Chef Fred
Join Fred and the Radius crew for 9 days packed with prosciutto, pecorino, wine, honey and truffles! Fred will be guiding a culinary tour and workshop in in Croatia and Slovenia. With Local experts, we will tour the local markets, taste the flavors of the area, learn about the terroir of the region -how the air, sea, sun and soil influence the produce we eat and wine we will drink. We will explore the truffle-rich area around Motovun and drive the wine roads around Buje, tasting the Malvasia and Teran wines that anchor the viniculture of the region. We will visit the Slovene capital, Ljubljana, stroll its markets and food halls, visit wine bars, eat different regional cuisines and even take in some of the sights!! Back at the villa, we will prepare and serve the bounty that we find on our excursions. We will learn about local culinary traditions and cooking methods.
When:

May 24-June 2, 2014

Where:

Croatia and Slovenia

Price:

$3200
Sign Up

&

Register Now
Features

&

Info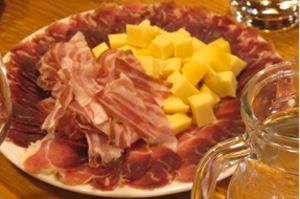 Workshop Features
• Nine nights double-occupancy accommodations at luxury villas in Istria and Slovenia (single occupancy avail. w/supplement)
• Airport transfers
• All internal transportation
• Cooking classes
• Wine Tastings
• Excursions in Istria to the nearby hill towns, Venetian coastal city, Rovinj and the breathtaking Roman Amphitheatre in Pula
• Excursions in Slovenia to Ljubljana, Lipiça, Trieste, Italy and to the Slovene Alps Vineyard, Market and Artisanal Food Tours
• Continental Breakfast daily
• 6 Dinners at the Villas prepared by Chef Fred and the Dinner at restaurant truffle restaurant Mondo Konoba in Motovun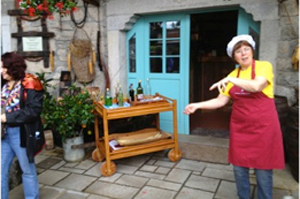 The Karst and Goriška Brda
The Karst is a geographical term to describe the rocky limestone plateau that occupies the area of Slovenia just inland from the Adriatic between Nova Gorica and Trieste. It is an area of outstanding natural beauty with world-class cave complexes at Postojna and Škocjan, not to mention one of the world's deepest underground canyons also at Škocjan. Culturally it is also a fascinating place with a number of stunning stone built hilltop villages, notably Štanjel and excellent cuisine, of which Karst ham and Karst Teran red wine are the best known examples.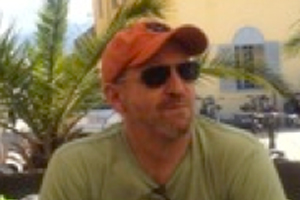 Director/Chef Frederick Brown
Food and drink are essential to culture. We want to feed your belly as well as your creativity. Fred, a Florida-based chef, with more than 15 years experience, has honed his craft working in the United States and Europe. He has been creating unique workshop experiences for artists, students and food lovers for the last 5 years. Fred has traveled extensively, lived and worked abroad. He taught cooking classes and worked in the production of food and wine events for Bon Appétit Magazine in cities across the USA. His broad knowledge of food, coupled with his culinary skills combine to create memorable dining experiences informed by the local culture. He believes in using regionally grown products and produce assuring the freshest of ingredients. Fred will showcase his talents producing regionally influenced dinner fare to be enjoyed outdoors while being complimented by local wines and exceptional views of the Croatian and Slovene countryside.
Additional Information
Workshop
Croatia's Istrian peninsula has a Tuscan feel, with small-scale wineries and a flourishing food scene. Famously fertile, over 110 small-scale wineries and 145 olive oil producers have sprung up across the region in the last 20 years, developing its reputation as Croatia's premier culinary destination. Life here is defined by the demands of the harvesting of grape varieties such as the Malvazija Istriana, hunting for white truffles in the Motuvun Forest, picking wild asparagus in Spring time, nurturing oysters and mussels in the Lim Fjord and cultivating olive groves.